Brand Results: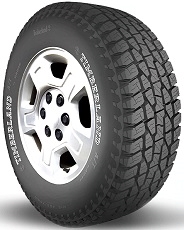 TIMBERLAND A/T
All-Terrain tire Designed to Provide Pick-Up, Jeep and SUV Owners with Off-Road Capabilities and a Rugged Look, without Sacrificing On-Road Performance. Fits: Chevy Silverado, Chevy Suburban, Ford Explorer, Ford F-Series, Jeep Wrangler, Ram 1500, Toyota Tundra.
Benefits
For less squirm on the road, For long tread life and durability for harsher applications and surfaces, For traction off pavement, Provides better tread wear, Enhanced handling and lower noise on the street,REACH is a European Union Regulation on chemicals and their safe use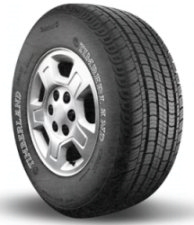 TIMBERLAND CROSS
Passenger tire Designed with Versatility of Usage in mind. Offers Comfort and a Confidence-Inspiring Grip for small SUVs and Crossover Vehicles. Fits: Acura MDX, Chevy Equinox, Ford Escape, GM Envoy, Honda CR-V, Nissan Rogue and Toyota RAV4.
Benefits
For less squirm on the road, Ensure long tread life, For crisp turning and responsive handling, For improved response to steering input,REACH is a European Union Regulation on chemicals and their safe use