Brand Results: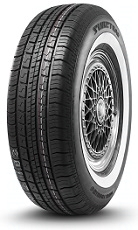 POWERTOURING WSW
All-Season Passenger Car Touring tire with Wide, White Sidewall.
Benefits
For a deluxe upgrade of your classic car , For excellent tread life , Provides enhanced strength and reliability , For a quiet ride and even treadwear , For improved wear-resistance and increased traction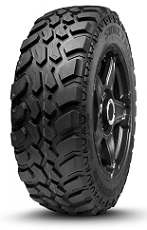 WIDE CLIMBER M/T
Mud-Terrain Passenger Light Truck tire.
Benefits
Effectively clears mud and dirt to provide excellent traction in extreme terrain, Combines solid on-road performance with extra ground clearance, higher load-carrying capacity and greater ability off road, Adds more protection to help prevent sidewall punctures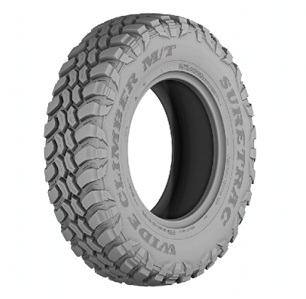 WIDE CLIMBER M/T2
Mud-Terrain Passenger Light Truck tire. Includes Popular Enthusiast Sizes to satisfy both Hard-Core Off-Roaders and casual Trail Riders.
Benefits
For stability on stream driving routes , For maximum grip, aggressive traction and control , Reduce tire noise while transitioning from mud trails to asphalt streets , Delivers load-bearing durability over a range of applications , For superior off-road traction and rough terrain grip while enhancing soft surface traction