Brand Results: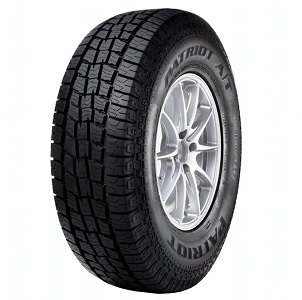 PATRIOT A/T
M+S Rated All TerrainTire Designed for On and Off-Road Use on Passenger SUVs and Light Trucks.
Benefits
Good all-terrain performance , Improved steering stability and traction in both on and off road conditions , Improved traction in dry and wet conditions and good cornering grip , Steering stability and outsanding traction in mud or snow conditions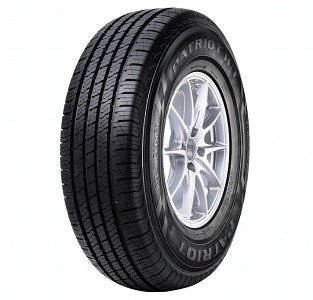 PATRIOT H/T
All-Season M+S Rated Highway Terrain Tire Designed for SUVs and Light Trucks.
Benefits
Enhanced steering stability and highway driving performance , Quiet and comfortable ride , High mileage and high load carrying capability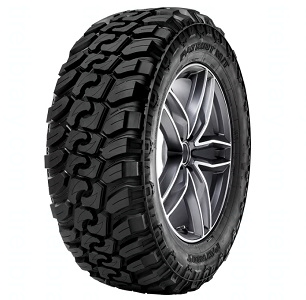 PATRIOT M/T
All-Season M+S Rated Mud Terrain Tire Designed for Harsh Off-Road use on Light Trucks and SUVs.
Benefits
Increased mechanical traction with less block movement , Improved driving on mud and snow , Longer tread life and resistance to cutting and chipping , Good handling and traction on slippery and muddy surfaces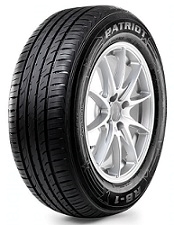 PATRIOT RB-1
All-Season High-Performance Passenger Car Touring tire.
Benefits
Even tread wear, Good water clearance, Low rolling resistance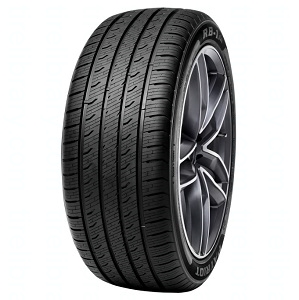 PATRIOT RB-1+
M+S Rated All-Season Sport Touring Tire for Passenger Cars and SUV's.
Benefits
Good handling , Increased hydroplaning resistance , Improved grip on wet and dry roads