Brand Results: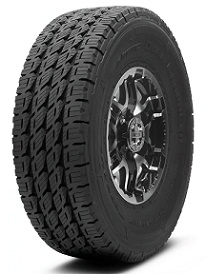 DURA GRAPPLER
Highway Terrain Passenger Light Truck tire.
Benefits
Stabilizes the tire and reduces tread flex for improved tread life, To help reduce irregular wear and improve treadlife, Ability to customize your look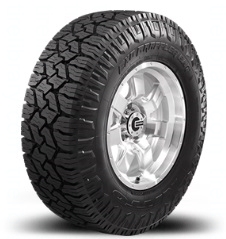 EXO GRAPPLER AWT
All-Season / Winter Traction All-Terrain Passenger Light Truck tire.
Benefits
Reinforce centre tread blocks and provide a stable contact patch, Reduces tire noise at highway driving speeds, Provide biting edges for off-road traction in loose dirt surfaces, Offer additional sidewall strength and puncture resistance, Exceptional uniform off-road performance even with your choice of two different designs, Aids cut and chip resistance on unpaved gravel roads, Serve to reduce stone retention as well as stone drilling, For winter performance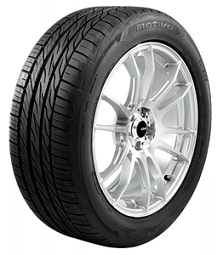 MOTIVO
All-Season Ultra High Performance Radial Passenger Car tire.
Benefits
Delivers consistent tire uniformity for a smooth and enjoyable driving experience, Prolongs treadlife of the tire while maintaining traction and handling in winter, wet and dry conditions, Distinct pattern which attracts the eye, Designed to minimize road noise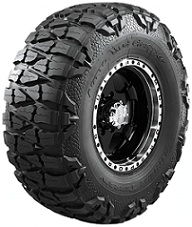 MUD GRAPPLER
Extreme Mud-Terrain Light Truck tire.
Benefits
For choice in how your tires look, Provide additional biting edges, especially helpful in rocky terrain, For puncture resistance, Efficiently clears mud and dirt from the pattern to provide excellent traction in extreme terrain, For improved puncture resistance, For excellent off-road traction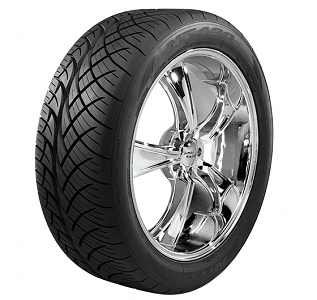 NT420S
All-Season Passenger Light Truck/SUV tire.
Benefits
Increase the amount of surface area contact with the road for improved dry cornering and handling , Allows for cross-rotation to reduce irregular wear , Provides additional biting edges to help maintain traction in wet weather conditions , Effectively channels water for better wet weather performance , Reduce flex for improved handling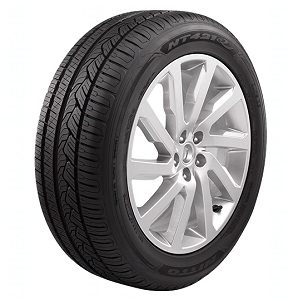 NT421Q
All-Season Passenger SUV/CUV tire.
Benefits
Visually show how tires are wearing to alert driver to wear issues before they become big problems , Provide traction without sacrificing handling , Adds an additional layer of strength to help navigate potholes and other adverse road conditions , Provide tread block stability to help safely navigate corners , Improve water evacuation, providing increased wet handling and traction , For wet and winter weather performance , For confidence in all weather conditions, even in light snow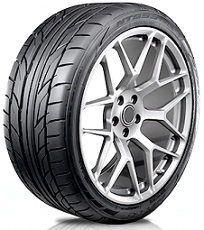 NT555 G2
Summer Ultra High Performance Passenger Car tire.
Benefits
Enhanced traction for rear tires of vehicles with staggered fitments and high horsepower, Tire sizes with 275mm and greater section width have larger tread blocks in comparison to tires with 265mm and narrower section width, For increased dry traction and straight-line stability, Increased grip capabilities and better cornering stability, Center grooves and shoulder grooves aid water evacuation and wet handling, Improves dry and wet cornering grip, For higher compound rigidity during cornering, resulting in better handling capabilities in both wet and dry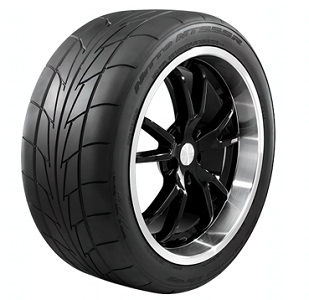 NT555R
The NT555R is a D.O.T.-Compliant Competition Drag Radial designed with Additional Flexibility for the Weekend Drag Racer. The NT555R Drag Radial works in unison with the NT555 Summer Performance Street tire, so you can put the Drag Radials on the Rear Axle and the NT555s on the Front Axle.
Benefits
Designed to achieve a balance between maximum dry performance and occasional street use , Helps provide stability at high track speeds , To achieve a balance between treadwear and drag strip performance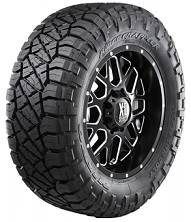 RIDGE GRAPPLER
All-Terrain / Mud-Terrain Light Truck tire Featuring a Hybrid Tread Pattern with Dual Sidewall Design.
Benefits
Provides a quiet and smooth highway ride, Help clear mud and maintain traction, To provide biting edges for traction, Strengthens the block edge to reduce irregular wear, Adds rigidity to tread blocks to reduce flex, Protects the bottom of groove from stone drilling, Provides traction in off-road environments, Provides additional biting edges for more traction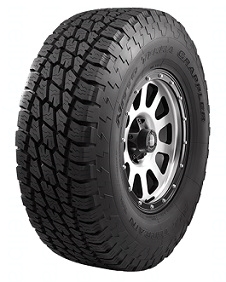 TERRA GRAPPLER
All-Terrain Passenger Light Truck tire.
Benefits
Multi-purpose traction and handling on and off the road, All-season traction, Improved traction in deep sand and loose dirt for excellent off-road performance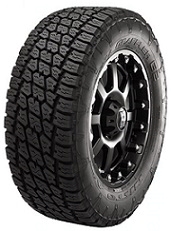 TERRA GRAPPLER G2
All-Terrain Passenger Light Truck/SUV tire. Features Bold Sidewall Designs that are Different on Each Side.
Benefits
Significantly improves tread wear, Increase the block edge rigidity, For traction performance throughout the life of the tire, Helps maintain the appearance of the tread design as the tire wears, Provide additional biting edges in off-road conditions, Reduces tire noise normally heard at highway driving speeds, Sidewall designs connects the sidewall lugs starting from the shoulder block down to the middle of the sidewall surface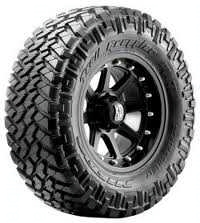 TRAIL GRAPPLER M/T
All-Season Mud Terrain Passenger Light Truck tire.
Benefits
Reduces the noises normally heard when driving on off-road tires, To increase puncture resistance and thus durability, Smooth ride on paved roads for on-road comfort, To provide continuous off-road traction