Brand Results: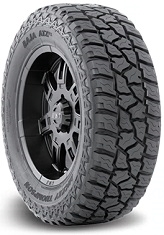 BAJA ATZ P3
Unique "Hybrid" Design between a Light Truck All-Terrain and Light Truck Mud-Terrain tire to Provide the Grip Required for Weekend Adventures and a Smooth Ride on the Road.
Benefits
For great all around traction, Improved cut and chip protection, Improved off road traction, Self-cleaning and improved wear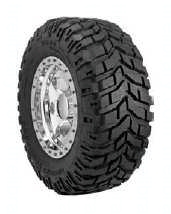 BAJA CLAW RADIAL
The Baja Claw Radial is built for anything you can throw at it. Get extreme traction and rugged off-road performance with the Claw's 23 degree tread pattern, large Sidebiters®, and tough puncture resistant sidewalls. Go where you want with the confidence that the Baja Claw Radial will pull you through.
Benefits
For High Mileage & Smooth Ride. , For Traction in Mud & Snow. , For Hydroplane Resistance. , For The Extreme Traction Off-Roader's Demand.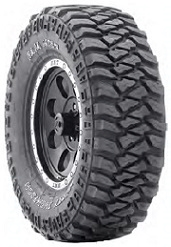 BAJA MTZ P3
Mud-Terrain Passenger Light Truck/SUV tire.
Benefits
For enhanced wet performance, longevity and cut/chip resistance , For sidewall protection and responsive handling , Grips terrain for additional traction and provides sidewall protection , Provide additional off road traction , Help to reduce stone retention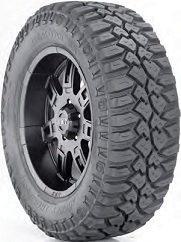 DEEGAN 38
All-Purpose Mud-Terrain Light Truck tire with Aggressive Style and Performance and Great Street Manners too. Designed in cooperation with Racing Icon Brian Deegan.
Benefits
For epic style, For self-cleaning ability and aggressive looks, For reduced noise and greater contact area, Adds all-season performance and allows lugs to better conform to surfaces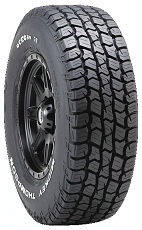 DEEGAN 38 ALL-TERRAIN
All-Terrain Radial tire for Passenger SUV's, Light Trucks and Pick-ups.
Benefits
For all weather performance, cut and chip resistance and longevity , For increased durability with reduced weight and improved ride , Help to reduce stone retention , Provides increased off road traction , Improve stability and responsiveness