Brand Results: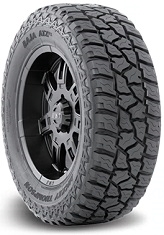 BAJA ATZ P3
Unique "Hybrid" Design between a Light Truck All-Terrain and Light Truck Mud-Terrain tire to Provide the Grip Required for Weekend Adventures and a Smooth Ride on the Road.
Benefits
For great all around traction, Improved cut and chip protection, Improved off road traction, Self-cleaning and improved wear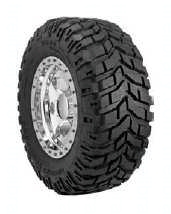 BAJA CLAW RADIAL
The Baja Claw Radial is built for anything you can throw at it. Get extreme traction and rugged off-road performance with the Claw's 23 degree tread pattern, large Sidebiters®, and tough puncture resistant sidewalls. Go where you want with the confidence that the Baja Claw Radial will pull you through.
Benefits
For High Mileage & Smooth Ride. , For Traction in Mud & Snow. , For Hydroplane Resistance. , For The Extreme Traction Off-Roader's Demand.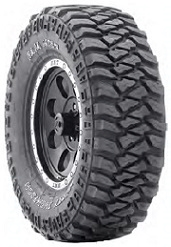 BAJA MTZ P3
Mud-Terrain Passenger Light Truck/SUV tire.
Benefits
For longer wear, enhanced wet weather capability and superior cut and chip resistance, For better traction and stone ejection, For better traction in mud and loose soil, Deliver better flexibility and traction on irregular surfaces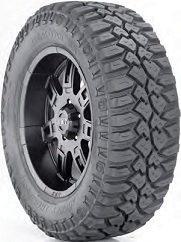 DEEGAN 38
All-Purpose Mud-Terrain Light Truck tire with Aggressive Style and Performance and Great Street Manners too. Designed in cooperation with Racing Icon Brian Deegan.
Benefits
For epic style, For self-cleaning ability and aggressive looks, For reduced noise and greater contact area, Adds all-season performance and allows lugs to better conform to surfaces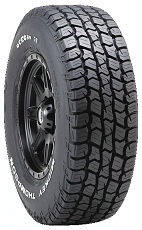 DEEGAN 38 ALL-TERRAIN
All-Terrain Radial Tire for Passenger SUV's, Light Trucks and Pick-ups.
Benefits
For all weather performance, cut and chip resistance and longevity , For increased durability with reduced weight and improved ride , Help to reduce stone retention , For off-road traction