Brand Results: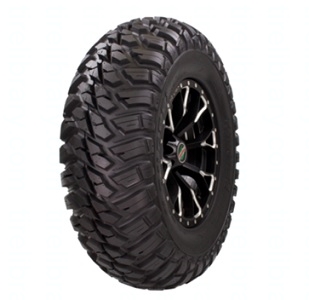 MONGREL
DOT Approved Radial tire Built Specifically for Side-by-Sides and Utility ATVs.
Benefits
Provide a stable contact patch with wide spaces for traction that digs into a variety of terrain, Offers maximum puncture resistance, high load capacity and an extended tread life, Provides both off-road traction and a smooth ride on the pavement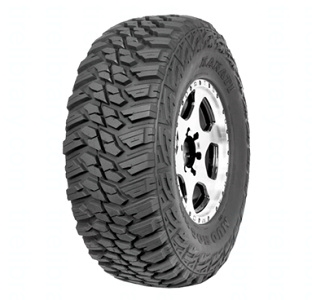 MUD HOG
Aggressive Mud-Terrain Light Truck tire.
Benefits
Large lugs compress for maximum surface-to-surface contact which creates improved traction, better handling, and peace of mind off-the-road, Layered pattern of the contact patch engineered to cancel road noise for a smooth and quiet ride, Reinforces the structural integrity for greater puncture resistance, Digs into softer terrain for better traction and performance, Allows for superior debris clear-out and improves water drainage ability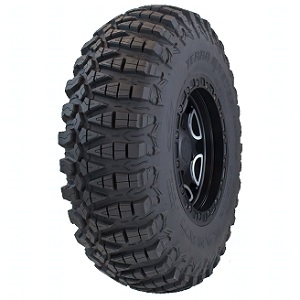 TERRA MASTER
DOT Approved, Dual Sided, Asymmetrical, Non-Directional Radial Tire for ATVs and UTVs in All Terrains.
Benefits
For dual benefits and performance charactoeristics , For stronger core and great wear resistance , For excellent responsiveness in any direction , Meets and exceeds DOT standards , Mount one side out for soft to intermediate terrain and the other side out for intermediate to hard terrain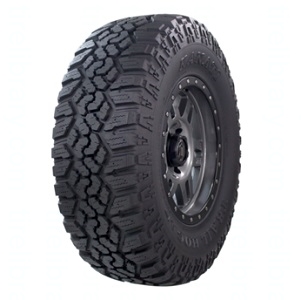 TRAIL HOG
Studdable Winter All-Terrain Light Truck Radial tire.
Benefits
For better control in the toughest off road conditions and a large and stable contact patch for better on road characteristics, Help reduce harmonics to reduce road noise while providing biting and traction surfaces in all directions, For greater puncture resistance and better traction and performance in soft terrain, Allow for better water evacuation and snow traction, Certifies it as a winter capable tire with year round application