Brand Results: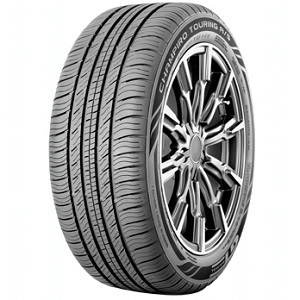 CHAMPIRO TOURING A/S
All-Season Touring tire for Passenger Car and CUV.
Benefits
Ensure water drainage and improved wet performance, Improve grip and provide biting edges for all-season performance, Increase tread pattern stiffness for improved handling and cornering, Reduce tread pattern noise for a quieter ride, Helps protect the wheel from curb damage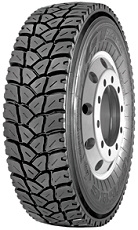 GT686
Commercial Truck/Bus. Medium-Duty Truck Directional Deep Tread Drive tire for Mixed Service and On/Off-Road Applications.
Benefits
Provides exceptional grip in rough terrain conditions with excellent self cleaning properties , Provides excellent protection from tread cuts and damage , Better traction performance , Better self cleaning performance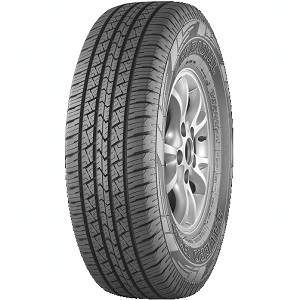 SAVERO HT2
All-Season Highway Terrain Passenger Light Truck/SUV tire.
Benefits
Excellent handling and ride comfort, Outstanding grip and stability, Excellent balance of dry and wet handling, Effectively reduces road noise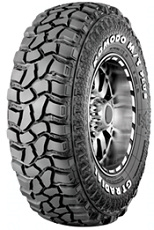 SAVERO KOMODO M/T PLUS
All-Season Mud Terrain Passenger Light Truck tire Suitable for Extreme Off-Road Conditions.
Benefits
Designed for improved cut/chip resistance, Reinforces the steel belts to increase strength and durability, Provides strong attachment to the rim flange for off road driving conditions, Reduces on-road noise and irregular wear, while offering great traction in mud and uneven rock terrain, Promote self-cleaning