Brand Results: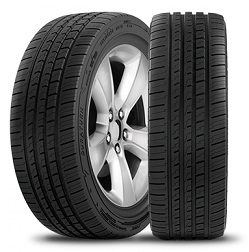 MOZZO SPORT
Ultra High Performance Passenger Car Radial tire for Mid Level Sports Sedans and Coupes.
Benefits
Deliver superior performance in wet conditions, Increases performance and steering response when turning, Creates a quite, more enjoyable ride, Resists the effects of heat build-up and maintains uniformity for a smooth ride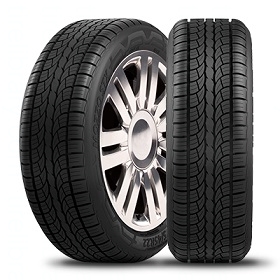 MOZZO STX
All-Season High Performance Passenger Light Truck/SUV tire.
Benefits
For performance in dry, wet and light snow conditions, Quickly move water out of the tire footprint, Improves uniformity and protects against the effects of heat build-up, Reduces noise generate by the tire on the road by varying the size of the shoulder and tread blocks, Improves steering response and handling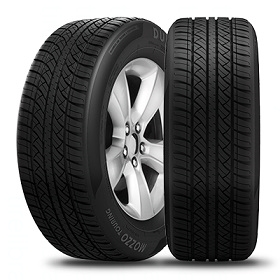 MOZZO TOURING
All-Season Passenger Car Touring tire Designed for Sedans and Crossovers. All Sizes come with a 30-Day Satisfaction Guarantee.
Benefits
Enhance water evacuation, Improves steering response and provides extra biting edges for grip, Provide a quitter, more comfortable ride, Move water toward the evacuation channels and provide additional siping for better braking performance